Date Hookup History In The UK
The history of date hookup culture is something that you probably think you're aware of, but in reality, you likely no very little of the details. And that's okay! We're going to fill you on where dating and hookup culture came from, and how it evolved from an innocent endeavour called courtships. According to author Moira Weigel, the term "dating" can be traced back to an 1896 article in a newspaper where a man mentioned the phrase "fillin' all my dates," meaning literal dates on a calendar, in reference to his girlfriend wanting to spend time with him. From here, the transition from formal courtships to dating began, and much of society didn't know how to handle it.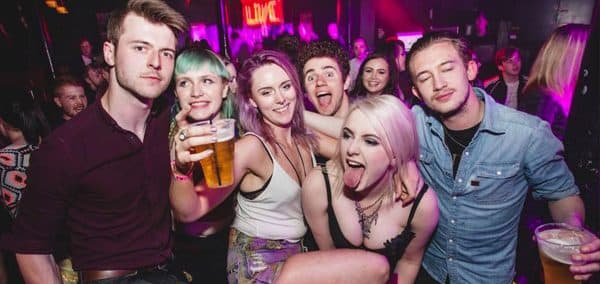 Did you know that in the 1900s, there was actually a chance that you could be arrested for dating? It's true! The idea of a man and a women out together in public, with a man buying her drinks and food, was something that police and formal members of society weren't used to, so they weren't really sure how to approach it. Was it a situation similar to prostitution? Was it close to a courtship as they knew it? Because it was traditionally seen that women who had bought things for them by men (even food and drink), were seen as unsavoury, because this was something that could be considered a form of prostitution at the time, there was a very real risk of being arrested for it if you were approached by a policeman on your night out. Thankfully, it didn't take long for society to come around and realize that this was far from a similar situation, and was merely a scenario of two people getting better acquainted. Could you imagine being arrested on a date, just because you were on a date? Thank goodness for changing times!
Sex wasn't as taboo around this time as you'd think either. If a couple was courting, then they were allowed to be intimate, because it was understood that they were with their future husband or wife, so there was no wrongdoing. This wasn't the same as meeting someone random and having sex with them wherever, this was a man and a women who were going to be married doing what comes naturally to people, and it wasn't until the early 1900s that it became frowned upon for any sex whatsoever before legal marriage. Of course, that stance didn't last long outside of the Catholic church.
Oddly enough, being able to consort in public allowed new couples to have more privacy than they would have if they had to continue with traditional courtship dates. Courting couples normally had to hang out at the house, where there were always people home and listening in on what you were doing, but when out in public, there were no prying eyes or eavesdropping - at least, not in the same sense. It's like now, when you live with your parents and are dating someone new. You want to get out of the house so that they can't spy on you two, and you know that when you're out and about, no one is paying you any mind. It helped immensely that during this time (the 1920s and 30s) the theatre, dining out, and moving pictures - what we know today as "entertainment culture" - was becoming extremely popular, so couples had fun things to do when they went out together.
From there, dating culture exploded into what we currently recognize as dating and hooking up, and surprisingly enough, it wasn't just the free love era of the 1960s that allowed for it. Sure, it helped loosen the views of some staunch members of society, but overall, people were dating and hooking up long before this time. Formal courtships of history and modern dating essentially melded together to make what we now call "dating" or hooking up.